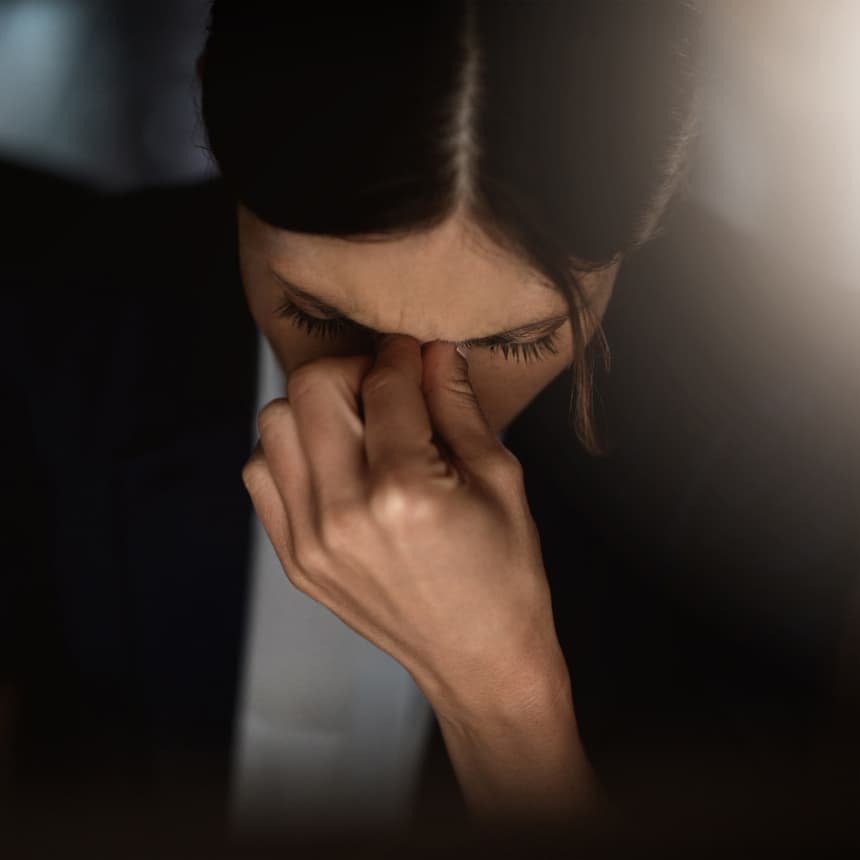 COVID-19 Update to AMHS-KFLA Services: Walk in Crisis Services have resumed! All of our services are available by phone or by appointment at our offices or in the community. Please visit this page to get the latest updates and information on programs and services.
AMHS-KFLA crisis programs provide urgent and immediate response to individuals experiencing emotional or mental distress. Support is offered with the goal of minimizing stress, de-escalation, and providing emotional support to ensure the individual's safety while improving coping strategies.
Crisis services are free, confidential and delivered in a respectful, non-judgmental manner by a team of mental health and addiction specialists.
Service for Yourself – individuals can choose to access services for themselves by contacting the crisis phone line, or accessing walk-in services.
Services for Others – concerned friends, family members, other social services workers or members of the public may contact the crisis line or access the walk-in service on behalf of someone they feel needs support.
24/7 Crisis Lines
AMHS-KFLA is here for you. If you are in distress, or know someone who is, give us a call.
Our crisis lines are staffed 24/7, 365 days a year by experienced professionals who can provide immediate support, advocacy and referrals to appropriate services as needed.
Kingston & Frontenac 24/7 Crisis Line
613.544.4229 or Toll Free 1.866.616.6005
Lennox & Addington (L&A) 24/7 Crisis Line
613.354.7388 or Toll Free 1.800.267.7877
Walk-In Crisis Services
Visit our offices in Kingston or Napanee to meet with a Crisis Worker. No appointment is needed to access this service.
Walk-ins are welcome during office hours at:
552 Princess Street in Kingston
Monday – Friday 8:30 am – 4:00pm
70 Dundas Street East in Napanee
Monday – Friday 8:30 am – 4:00pm
Mobile Crisis Services
Crisis Workers can provide in-person support to those in crisis in the community, in a variety of settings (in home, in community, or at another service provider location).
Our Mobile Crisis Team responds to calls to our crisis line or situations in the community where urgent in-person support is needed.
Kingston & Frontenac
Hours: 8:00 am-midnight Monday – Friday
8:00 am – 8:00 pm Saturday and Sunday
Napanee and L&A
Hours: 8:30 am- 8:30 pm Monday – Friday
10:00 am – 6:00 pm Saturday and Sunday
Partnerships with Police
Note: the below programs can be accessed via Police referral only.
Crisis Safe Bed Program
The Crisis Safe Bed Program provides supportive, short-term mental health residential placement to individuals experiencing a mental health crisis who have come into contact with police. This program aims to provide individuals with comprehensive, community-based support, diverting individuals from the justice system and potential incarceration, and/or avoiding unnecessary hospitalizations.
Kingston Area Mobile Crisis Rapid Response Team (MCRTT) and Crisis Outreach & Support Team (COAST)
These programs are operated in partnership with Kingston Police, AMHS-KFLA Crisis Workers are paired with specially trained front-line officers from the Kingston Police. These teams will respond to emergency and non-emergency mental health-related calls from within the community as a uniformed response (MCRRT), 7am-4am, 7 days per week, and plainclothes follow up team by appointment (COAST).
These teams are dispatched as appropriate to respond and follow up to 911 calls and aim to better support individuals in crisis and divert individuals from emergency rooms where possible.
Lennox & Addington Mobile Crisis Intervention Team (MCIT)
This new and innovative collaboration with L&A OPP provides support and resources to our rural community and policing partners, 8:30 am-7:30 pm, 7 days a week
AMHS-KFLA MCIT staff work closely with OPP detachment staff and are dispatched to calls with a mental health or crisis component once the situation has been assessed for safety by attending officers. Staff provide immediate support to individuals who may be in crisis, including assessment and referrals to community and agency services where needed.
The goal of the program is to divert individuals from hospital where possible, support officers in assessment and decision making in this area, as well as provide opportunities for individuals to connect with community supports.